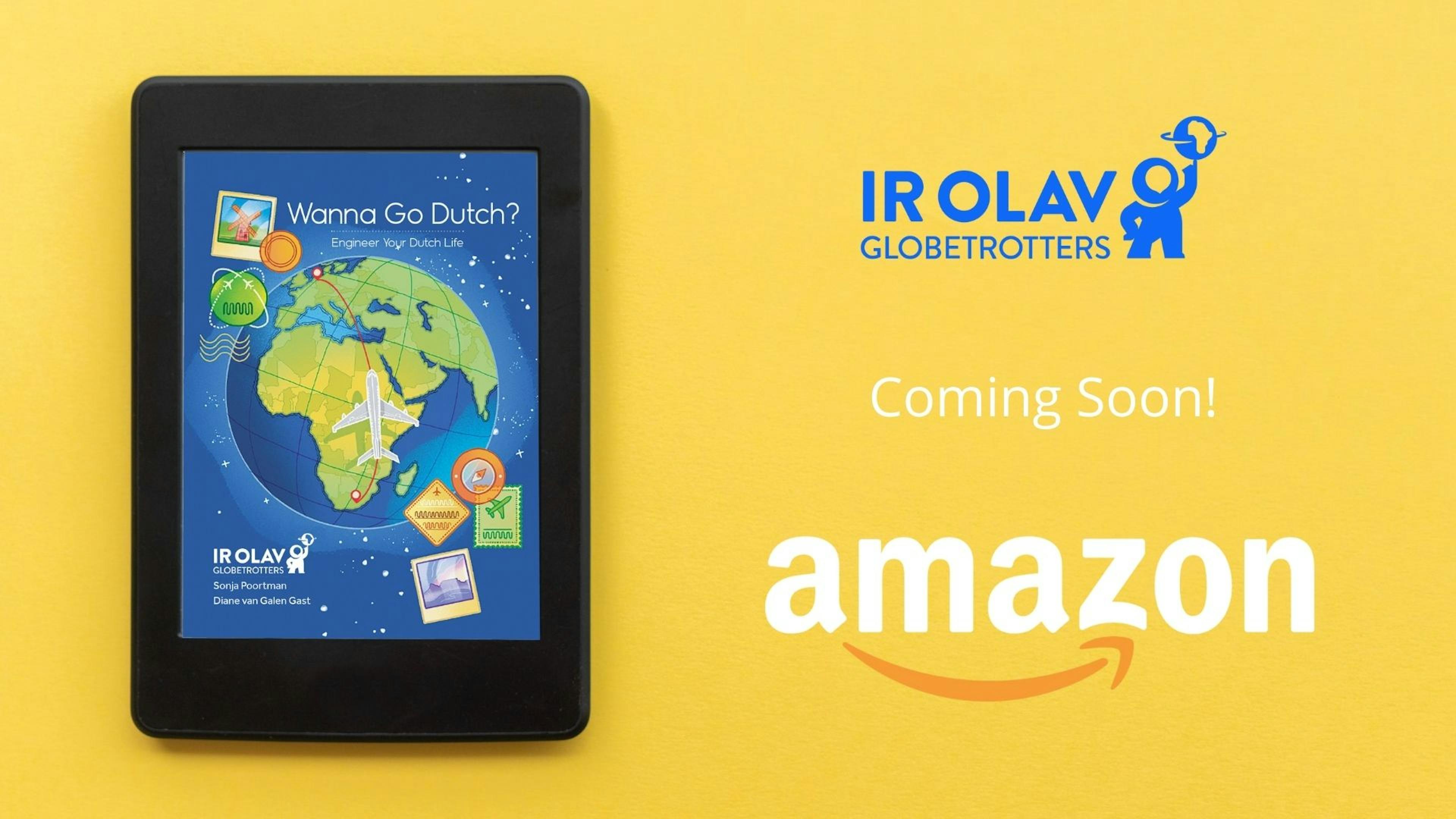 Our team at Ir Olav's Globetrotters is proud to announce that our e-book, "Wanna Go Dutch?" will soon be available on Amazon!
Brainchild of Sonja Poortman and Diane van Galen Last, this guide offers an invaluable companion to anyone considering relocation to the Netherlands.
"Wanna Go Dutch?" is more than a moving guide; it's an all-in-one resource that thoroughly covers all aspects of relocating to the Netherlands, from preliminary preparations to understanding the intricacies of Dutch workplace hierarchy. It delves deep into Dutch culture, local events, food, and even the psychological aspects involved in such a move.
The guidebook is also designed to assist you with the legal and administrative facets of moving, such as acquiring your Citizen Service Number (BSN), understanding your Dutch payslip, and navigating the healthcare and schooling system. It provides tips for moving with children and pets and gives insights on what to bring and what to leave behind.
Furthermore, the book features a special section dedicated to the Children's Fund MAMAS in South Africa, a project very dear to our hearts.
"The objective of 'Wanna Go Dutch?' is to make the transition to Dutch life smoother and less daunting for newcomers," said Poortman and van Galen Last. "We believe that with the right information and guidance, anyone can adapt and thrive in the Netherlands."
"Wanna Go Dutch?" is set to launch on Amazon soon. Stay tuned for updates and make your Dutch relocation journey an adventure!
Wanna stay updated?
Would you like to know as soon as the eBook is available for sale on Amazon.com? Simply complete our details below and we'll let you know when the release date is announced and also send you a reminder the day the eBook is on sale on Amazon!